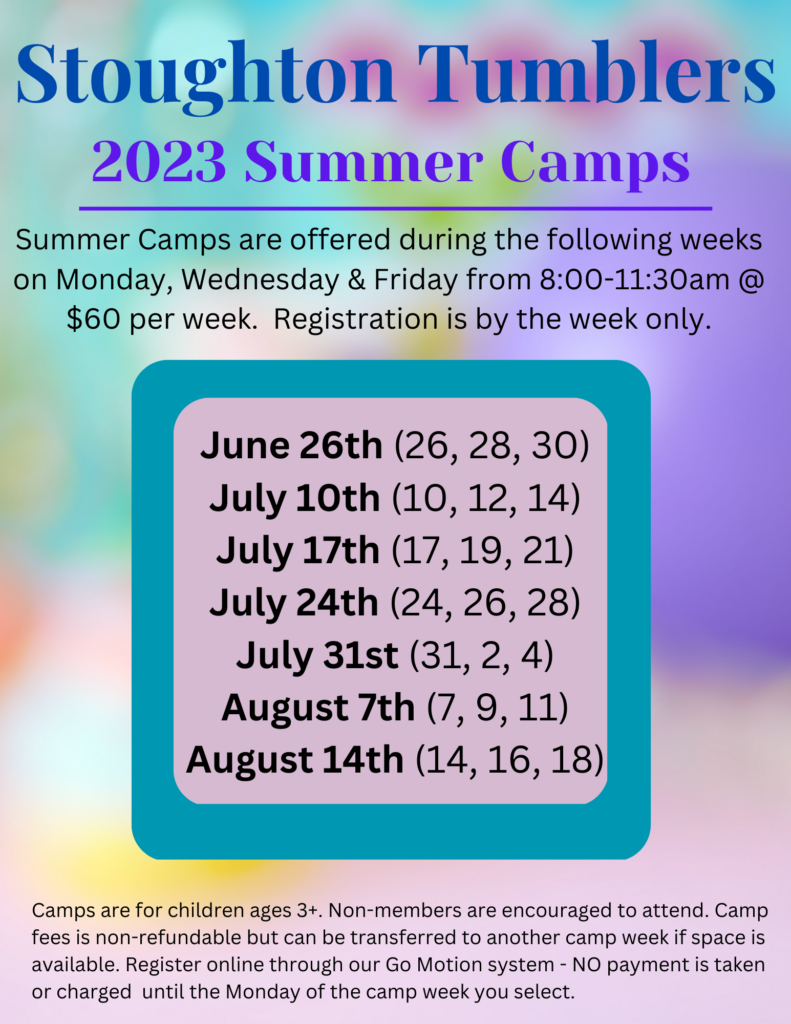 Pick and choose your camps by the week. Sign up online! NO payment is charged at the time of sign up. Payment will be charged to your card on file on the Monday of the selected camp week.
Camps are $60 for all 3 days with a $10 discount per sibling. Camp tuition can not be prorated and is non-refundable. Since payment is not due until the Monday of camp, changes can be made at no cost if done prior to tuition being charged, via email communication.
Please send your child with a water bottle. Healthy snacks provided (typically, yogurt, fruit, crackers and cheese).