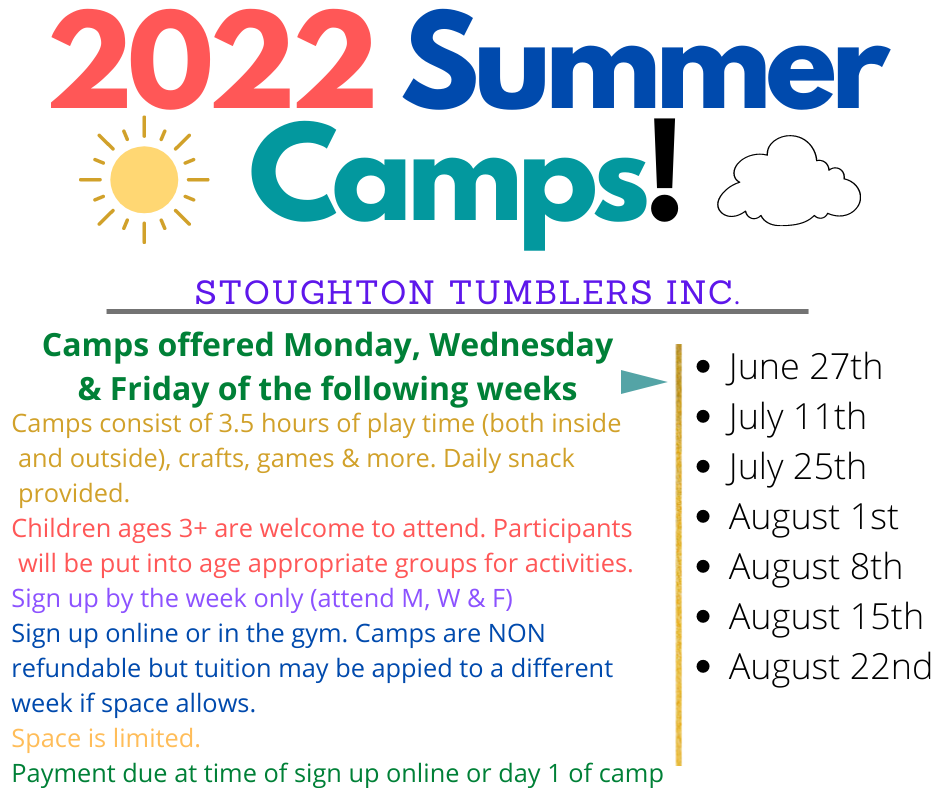 Pick and choose your camps by the week. Sign up online! NO payment is charged or due until the Monday of the camp week.
Camps are $60 for all 3 days with a $10 sibling discount (per sibling). Camp tuition can not be prorated if you desire less than the 3 days of camp.
Some outdoor play with water may take place (balloons, sprinklers, etc.). An email will be sent prior to the camp to tell you what your child should be prepared to bring.