Stoughton Tumblers Offers Classes for Everyone!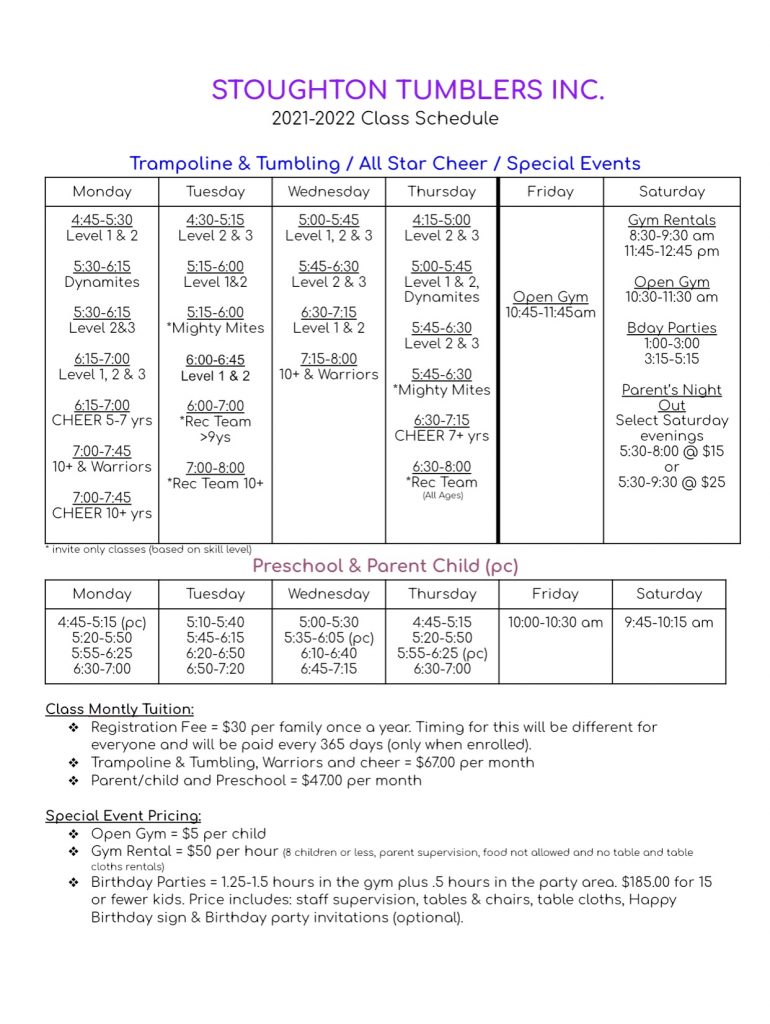 Fall Classes Begin on Monday, September 6th, 2021
To enroll in a class, please follow the following steps...
Step 1: Click on the link at the top of this page " Click here to enroll"
Step 2: Click on the class you are interested in - Parent child (ages 18-28 months), preschool (ages 2.5-4.5 years), trampoline and tumbling (ages 5-18), Stoughton warriors (ages 5-18), all star cheer (ages 4-18). If you are trying to enroll in a invite only class, you will be instructed to email us to get signed permission. Invite only classes are our Dynamites, Mighty Mites, Rec team and Pre-team classes.
Step 3: Select the day and time you wish to sign up for
Step 4: Click on "ENROLL NOW"
Step 5: Fill out the needed information and agree to all waivers
Step 6: Put a debit or credit card on file that you wish to have billed each month.
Step 7: Download the Go Motion application on your phone so you can see your profile, payment schedule and chat with us!