Parent/Child Classes (18 months - 2.5 years)
Interactive classes lead by an experienced tumbling instructor where the parent/guardian assists the child. Your child will work on their fine and gross motor skills as well as basic tumbling skills such as: balancing, forward rolls, and backward rolls. Your child will get the opportunity to use all the equipment in the gym including the big trampolines, long trampolines and foam pit!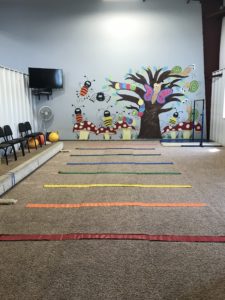 Preschool Classes (2.5 - 4.5 years)
Sit back and watch your child as they learn the basic of trampoline and tumbling. Your child will work on their motor skills and flexibility while learning forward rolls, backward rolls and cartwheels. Each week, your child will use a different trampoline so they can become famillar with all the equipment.